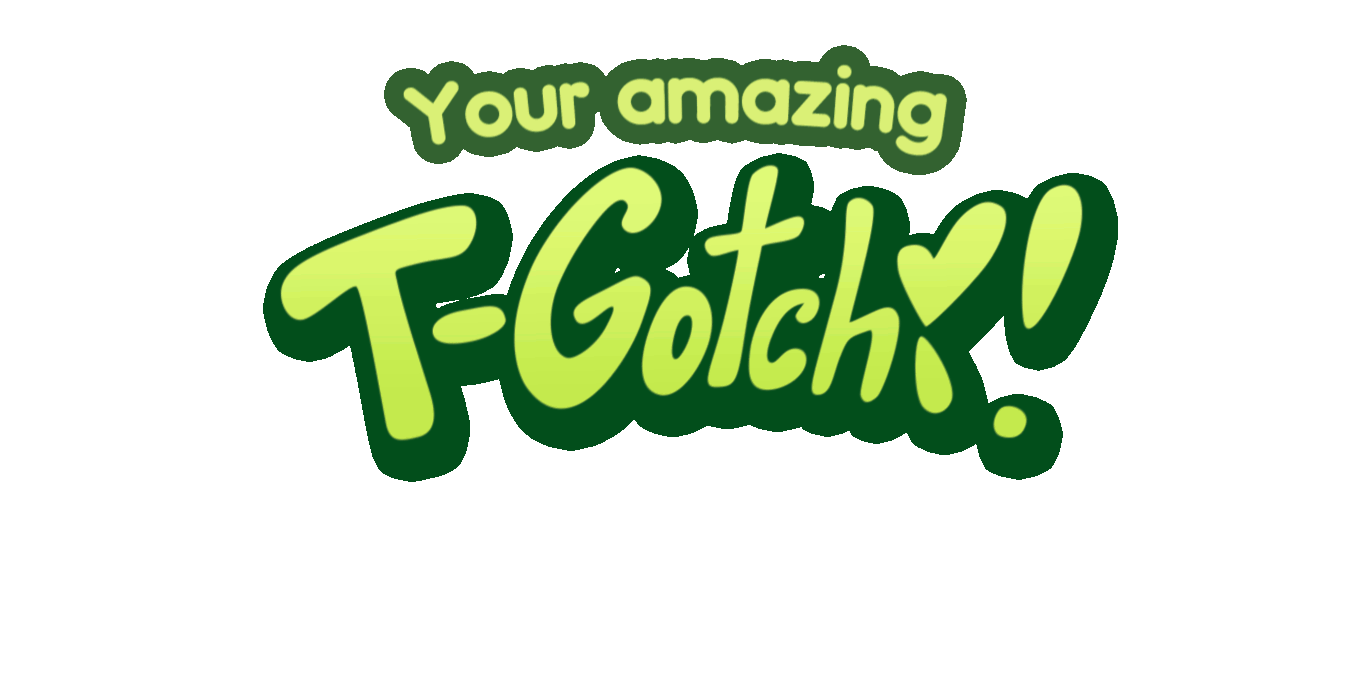 Your amazing T-Gotchi!
Steam Community Items are now live! (Trading Cards, Backgrounds, etc.)
---
The Community Items are here!
I am happy to announce, that Your amazing T-gotchi has finally met the requirements for the Community Items! Now all the Backgrounds, Emoticons and Trading cards are available for sale and trading. Don't miss them!
Now available:
5 Trading Cards
7 Emoticons
3 Profile Backgrounds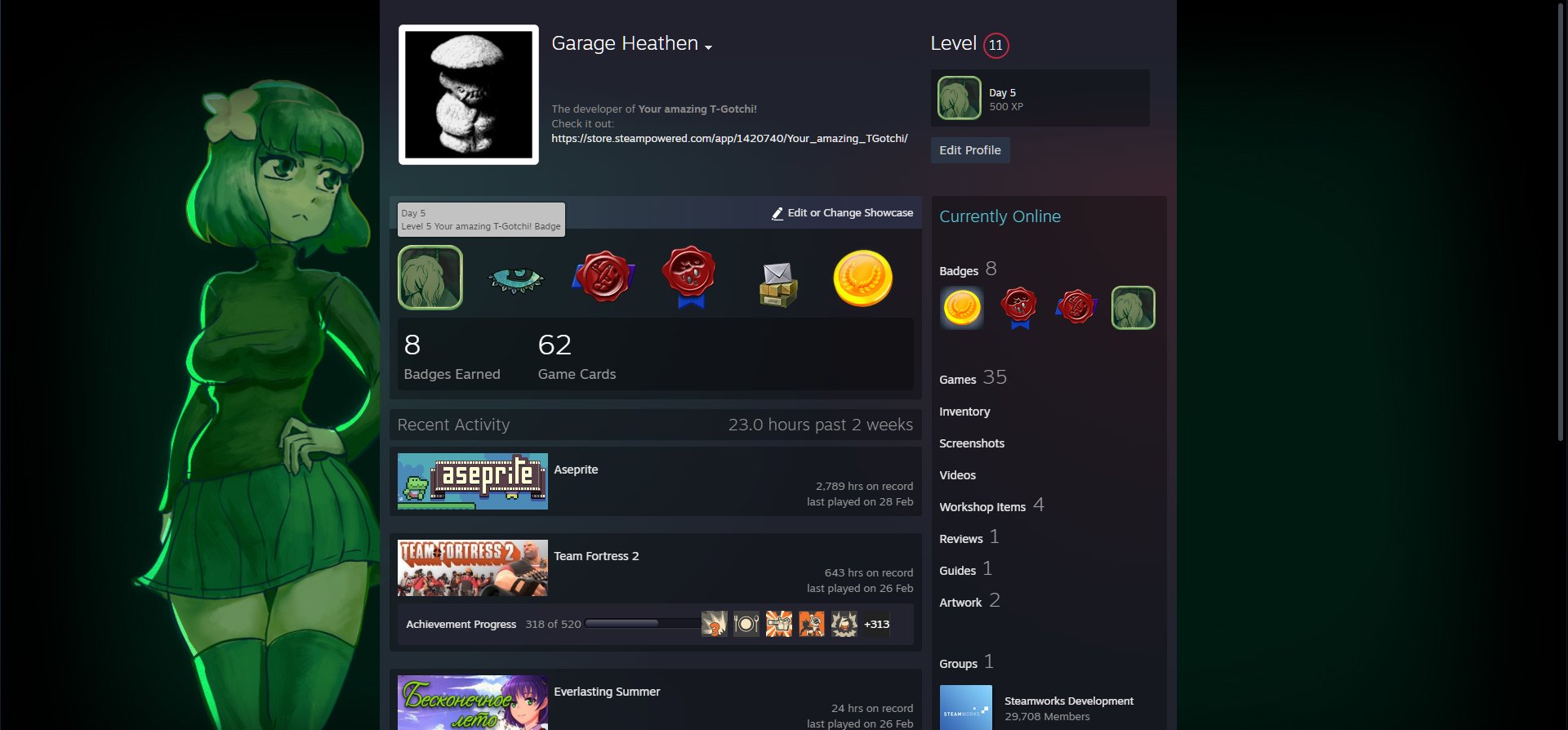 Get Your amazing T-Gotchi!